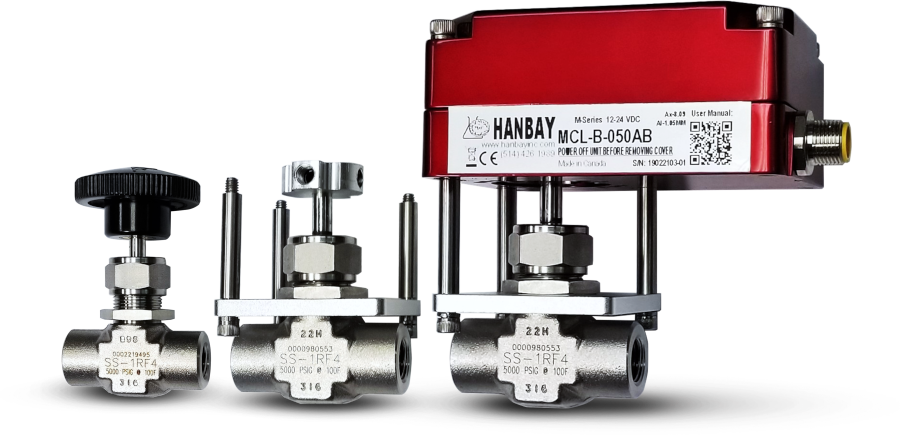 Hanbay Electric Actuators
Hanbay actuators are designed to integrate into any process control system while occupying minimal space and are compatible with any valve. We specialize in precise fluid control offering custom options tailor-made to your application.
Order Process | 3 Steps
Step 1: Use the Hanbay valve finder above to select your valve.
Step 2: Hanbay will mount your valve to the appropriate electric actuator.
Step 3: Hanbay will program, test and ship your valve actuator, ready to install into your application.
Since 2004, Hanbay's advanced, precise and miniature valve actuators have modernized the electric valve actuator market. Today, Hanbay is at the forefront of the valve automation industry, manufacturing electric valve actuators that can be used in any application. Control any valve or pressure regulator with precise rotary or linear automation. Tell us about your valve application. We can automate anything. View ourproduct line.